Writing content that won't rank in Google is quite useless from a marketing standpoint, no one will ever discover it. That's why it's important to stay up to date with the latest changes in the SEO world. Luckily you're in the right place. Let's discover the top 9 SEO best practices for 2020.
"Google only loves you when everyone else loves you first."

– as Wendy Piersall says.
So simple, yet so true. Google's mission, such as for all major search engines, is to gather all the information online and "put it out" so that the "best" is at the top of the primary search results.
Let's stick with Google's search engine which manages up to 92% of search queries, and question ourselves on how does Google determine what is "best"?
One of our main goals is to understand that yes, it's not bad to have a good visibility ranking on the first top, but most important is to understand that SEO is not only necessary to rank #1 place but also to generate leads and sales.
Let's delve deeper into SEO that works!
Throughout the years, we've come down to 9 SEO best practices we've practiced in our daily use and treasured them with love! All of these best practices are up to date and guaranteed to work in 2020! Today, we will list them out for you in a simple and practical way: this will be mainly the key to your future SEO practice.
1) Write a high quality, long format content
"Better content is outweighing more content."

– Rand Fishkin
It sounds pretty easy doesn't it? Would we really know how to catch the point? As Google points on subtracting the best answer to a question, regardless of all the SEO optimization technics, Google's algorithm takes into account many factors, but one of the most important signals is the number of websites that reference or link to the information. Each link is like a vote in that website's favor telling Google that it deserves to rank higher in the search results.
As Google's algorithm improves, Google itself will quickly figure out which article is the best for answering a search query. The most important point we should be concerned about, is to concentrate on writing contents of a high quality, answering and striking the user's question!
Consider that right now there are over 4.4 million blog posts published a day! This doesn't surly mean they are all good, that's why we talk about quality and not quantity content. About this, let's check out Brian Dean's strategical technique in Backlinko!
Have you ever heard of the skyscraper technique? This is Brian Dean's strategy. Let's think for a sec on what we just went through and why this is the best case study to increase search traffic.
Three great steps for the Skyscraper technique are:
Step 1: Find link-worthy content
Step 2: Make something even better
Step 3: Reach out to the right people
Whatever will be the chosen keyword, you will always find a crazy competition unless you already own an important website that will easily position your content above the top. If not, it is essential that your content is well written and, preferably, in a long format.
Experts also advise in taking the first article placed on the search engine and writing it ten times better just as we saw previously with the "Skyscraper technique", paying attention in not writing 10 million words just to make Google happy, but mainly focusing on the quality of the content which must be exhaustive. You must keep in mind that we're in 2020, and that competition is going to get tougher as the years go by. You must focus on user's queries in order to give them a meaningful content, without forgetting to apply your SEO best practices.
2) Build content Hub
"A content hub is a destination where website visitors can find branded, curated, social media, user-generated, or any type of content related to a topic"

– Neil Patel
Google is always improving its algorithm and we've seen how it has favored topic-based content. SEOs are exploring a new way of linking related content under a "topic clusters" model in order to organize a site's content page by using a cleaner and more deliberate site architecture.
Content Hub or Topic Clustering is mainly creating thematic grouping!
The key is to start thinking in terms of topics you want to own, not just keywords.
If we think how people used to post a single keyword in a search engine in order to find their answers to their questions, nowadays we can see how they are comfortable with just posting complex questions such as full sentences, expecting an accurate and quick result. Search engines are now smart enough to recognize the connections across queries. As we said, algorithms evolve and so do our SEO best practices. We have now arrived at a point where they can understand the topical context behind the search intent, tie it back to similar searches they have encountered in the past and deliver web pages that best answers the query.
This helps Google understand that the blog, or site in general, deals with a certain topic and creates an internal structure of links so to push the main content. The concept is to make a page that has the best possible content of the topic you are writing on!
Let's take for example that you are writing on Lead Generation. You will need to stick to your main topic creating exhaustive content. After you wrote your piece, in order to be on top, you will need to create a cluster of other blogs, contents and so on that will essentially enrich your first article.
As we can see in the screenshot below, you will always find on the bottom of your search engine page other linked examples of your topic from other competitors to gather, combine and re-write better information.
Take a look!
It's important that after you write your blog on your main topic as, for example, Lead Generation, you should then go and create your cluster topics with other five or seven blog posts containing useful insights that will link you back to your main topic. This way, you will gain an amazing User Experience since the user will easily deepen through all the information searched and return easily to the main topic.
This is good for both UX and Google because it creates the internal link network which will automatically make Google understand what is the main topic that receives more links and the central one that receives links from all sub blog posts created in order to show what subject your site will be about from the cluster or Hub you feel in need for, giving it more authority.
Content Hub is mainly done on your site but anyways, this does not exclude it can expand on external platforms such as publishing a video format on YouTube, even though this doesn't have a big SEO value it could still enable it to appear, via video, in Google search results or by doing Guest Posting on other websites. Here's a great guide on how to do guest posting right.
3) Choose the right keyword
"Today it's not about 'get the traffic' — it's about 'get the targeted and relevant traffic."

– Adam Audette, Chief Knowledge Officer, RKG
As we already stated, the main goal of SEO is not only necessary to rank #1 place but also to generate leads and sales.
That means your SEO best practice strategies start with finding the right keywords which will ultimately drive conversions for your business.
Here below a list of three main points we will overview:
Using a great tool to search for our significant Keyword
Buying-intent
Research-intent
Keyword research Tools
There are many tools we can find on Google but I personally like using:
Ubersuggest free tool, semrush tool, Ahrefs Seo Toolbar and Answerthepublic.
The main point is all about searching relevant keywords. What does this mean? It's simple…
Your keyword needs to have a significant search volume! For example, if you write an extraordinary article on a keyword that has only 10 searches per month, is useless.
Even if you position yourself in Google's first page, it will not bring you great results since only a few people are searching for it.
Second point is to focus on who's your competitor: how many, for how much content there is and how great it is.
Here below, take an overview of Keyword suggestions from semrush:
As you can see, you can also check if your competition Key-search is fairly easy or not:
and don't forget to look out for a decent search volume:
For your SEO best practice is also important to consider what Keyword is used by whom. If it is a Keyword positioned among the first 3 and you've noticed they are used by big companies such as HubSpot, WordStream or Google and Facebook, you will immediately realize that there is a big competition there and those keywords will be extremely competitive and hard to beat, making it difficult to position yourself before them so, basically, it is up to you to decide if it's worth writing it.
Competitive or Keyword difficulty are usually given to you in various Keyword research tools so, don't panic!
Let's take it to a further step and organize all the keywords and understand your intent:
Buying-intent
Research-intent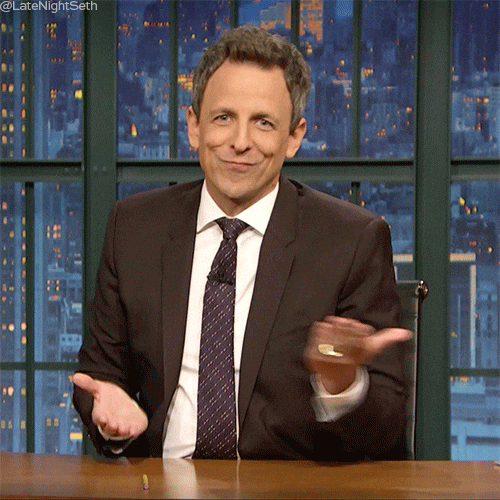 Easy-peasy, right? As you can probably guess, the buying-intent keywords are those searched most likely from someone looking to make a purchase. The research-intent Keywords are those where the searcher is mostly just doing research.
Focus on what the user's intent is, and concentrate on whether you want your Keyword to be informative:
or you want your keyword that will lead to purchase:
It's all about your SEO strategy based on what the user is searching for and what your intent is!
4) Use your keyword in these 4 places
Once you've made a deep research on what Keyword you've decided to write on, you must make sure it is always repeated in at least 4 places:
Title
Url
H1, H2, H3
Content
Just like in this article, as you may notice, we immediately put the Keyword in the title, possibly at the beginning of the sentence, in order to appear in a user's research.
Second of all, make sure your Keyword is always in the URL, as for example Here's how our article on Lead Generation examples for startups looks like:
Our Keyword must also appear inside the article, on the top one in the browser H1, H2, H3 and in your content.
Do not obsess with writing your keywords trillions of times in the same way. Exaggerated keyword stuffing is not the way you want to do it! Attempting in manipulating a site's ranking in Google search results, will not make your article among the "best".
Remember to mention your keyword here and there in your content also trying to use variations or synonyms. Google has become smarter to understand the combined sentences in order to reach out to your keyword.
As one of my favorite quotes says:
"Successful SEO is not about tricking Google. It's about PARTNERING with Google to provide the best search results for Google's users."

– Phil Frost, Main Street ROI
5) Pick the right subheading
I've come across websites that are not using their headers tags on their pages for SEO and I am still trying to understand why. Simply using and optimizing your H1, H2 and H3 header tags will increase your site's ranking giving you the chance of being found through a search engine. So, let's make this right!
Subtitles H1, H2 and H3 are an important factor for SEO best practice, positioning and telling Google what logical division your article is. It's very important that at least, one of the subtitles, incorporates the main keyword you are writing about and, subsequently, what the various chapters of the article will be divided in, in order to make it easy to read and targeting secondary Keywords that will strengthen your main one.
Let's make an easy example:
If the title would be Instagram, in one of your subtitles you must point out what you are writing about using your Keyword again as per example your subtitle would be Instagram for Startup or Instagram for E-commerce and so on!
6) Make your website fast
A website's loading speed is one of the most important ranking factors, especially for Google! Just think of when you choose a cashier once you've finished grocery shopping. Which queue do you pick? Maybe the one with just a few people in line, right? Well, this is the same concept… studies show that a visitor clicking on a website expects it to load in less than 2 seconds; if it takes even a second more, then expect your visitor to click the back button and leave!
Even though Google doesn't officially say it's an important factor for positioning well, there are many studies showing the opposite: the faster a site is, the more it will be indexed.
In general, a fast site has many advantages! E-commerce studies show that each second a site slows down you lose an x % of sales conversions. Even for Google it's important that the pages load quicker, especially for mobiles which are considered to be slower.
If a site is particularly slow when Google indexes it and crawl all the pages, this will result in Google indexing fewer pages per day and thus your latest content might take more time to show up in search results.
One of SEO best practices is to take into consideration the optimization of your images in order to speed up your website and avoid higher resolutions other than the one you need for your posts. This is just one of many factors that influence page speed. A great place to get started with speed optimization is Google PageSpeed Insight.
It's a given fact that if someone leaves your page quickly, you will be rated as having "bad content" and this shows us that Google favors sites on which searchers stay on!
7) Make your title and meta description appealing
Meta descriptions are what show up as a short extract of 155 character – a tag in HTML- summarizing your page's content for Google to display it as a result to searchers mostly when the searched-for phrase is within the description.
Optimizing the meta description is crucial for on-page SEO.
If you practice you SEO by also optimizing a meta description, you will never have Google cut off your content upfront description with "…". In fact, visually, it looks like it ends mid-sentence so be carful because it can tell if you have practiced your SEO work properly or not!
Another point when we talk about having an appealing meta description, is if Google looks at the click for rate… again, it's not something Google confirms, but there are many experiments which tend to confirm it!
Let's make a quick example: when you search for something in particular and you get a list of 10 results, Google tends to look at what users click on. There seems to be a correlation if many users click on the third result instead of the first one, because of its more appealing title and description and this could possibly rise up your ranking position.
Regardless the fact this actually influences the ranking or not, surely if you are second or even fifth, even if you have competitors above you, you might have chances to get more clicks by users thanks to a more captivating title and description. So, even if you won't have SEO benefits, you will for sure get more traffic drawing the attention.
Basically, who makes social sharing with a winning title, is certainly strategically more compelling!
8) Optimize for mobile
We currently live in a mobile first era, where every kind of information can quickly be searched on mobile devices, far preferred than computers.
As we can see, technology's evolution has brought us to be always updated anytime by sharing, searching and connecting with the community.
Let's take a look, for example, on how Coronavirus is showing us worldwide how to live online during the quarantine. If we spent nearly more than 6 hours per day online for personal use, now the average of hours spent is way higher as people want to receive Coronavirus' latest updates, connect with family and friends or, most important, for smart-working.
What percentage of internet traffic mobile will be in 2020? Online Data shows us that in January 2019, there were 4.4 billion people active internet users and 3.5 billion were social media users. In the US, consumers spent 90% of their mobile time in Apps!
This means that the website must have an excellent User Experience from mobile, making the navigation intuitive and legible.
Google always puts its users first, allowing them to reach their goals by finding what they are searching for without stress and this is a must for anyone who is reaching out to users.
It's confirmed that Google considers if a site has a good UX exploitable also from mobile, in fact what is very important is to check AMP – which is an open source HTML framework developed by the AMP Open Source Project, created by Google to optimize mobile web browsing and with the intent to help webpages load faster!
Of course, this will result in the loss of some tracking messages, cookies and so on, but you will earn more in making your site usable for mobile users and Google only prefers sites that have AMP, because User's needs are always Google's priority!
9) Don't just write, promote
We already know, from what we went through about optimization in-page SEO, what you can do. Another criteria for Google is to have links of other sites inside your content that will link them back to yours. For this reason, it's very important you go on extremely competitive Keywords, to promote your article!
Promoting is a must!
Linking your article to whom was mentioned, is important in letting them know about it. Sharing it with other authors, blogs, groups and so on, creates visibility.
If you're interested about knowing more on how to promote your Blog Post check this recent post!
Have we forgot some SEO best practices you think are must have in 2020? Let us know in the comments below!