Let's dive right into the Instagram bio world, with some Instagram bio ideas and tackle together all the tips to check what you've missed to stand out!
First of all, do you know how many consumers are turning to Instagram to find out about brands? Oh, you couldn't even imagine…
There are over 200 million people on Instagram right now viewing Instagram profiles for businesses every day and over 81% of people are using Instagram to make a purchase! I've just made three 5 minutes ago!
'Instagram bio', and 'how to create a good one', are some of the most common questions that many try to search on the web when trying to find inspiration for their own bios.
When someone lands on your Instagram profile, your bio is going to be the first thing someone sees and reads before they even scroll down to your feed, so you want them to stick around!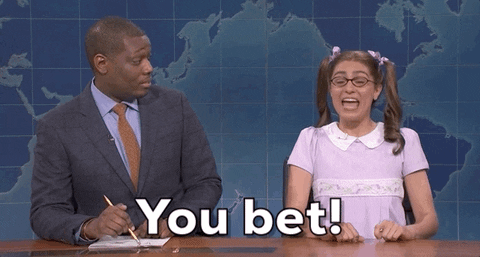 Why is this so difficult? Actually, It's not!
All you need is to follow some of the most important tips in order to strike your Instagram bio with some ideas we will show you, and know how you can optimize it so you can attract more leads into your business!
First of all, let's check out why having a solid Instagram bio is so important!
We all know our Instagram bio is going to give that first impact when someone lands on our profile, but how can we make that first impression amazing?
Making a really good first impression when someone goes onto your feed, means you need to give people a really good reason why they should follow you, whether your account is a perfect fit for them or not but you have the solution to their problems.
Right from the get-go, having a very clear and captivating Instagram bio, will help people decide whether or not your account is a perfect fit for them. When your Instagram bio meets all the required tips, it will gain the potential of getting you paying clients as well!
Check this out!
It's better to start thinking about your Instagram bio as your "visiting card"!
Websites seem to have become a second stop to check-out further information about your brand but there is a chance they might not even land on your website by purchasing directly on your Instagram! So, let's get to work!
Here below, you'll find what we will overview to strike your Instagram bio:
What should a Great Instagram bio have with 6 mandatory tips;
Emojis and fonts ideas for your Instagram Bio
Instagram Bio Ideas to check out for you to copy!
What Should a Great Instagram Bio Include:
We will follow through 6 components we must focus on:
Great photo profile
Optimized name
One-line niche statement
Content pillars in your Instagram bio
Call to action for your link
Links
So, let's START!
Great Photo Profile for Your Instagram Bio
First of all, your Instagram picture is an important first step!
A picture speaks more than a thousand words and you must keep in mind that when we talk about having a "good" picture we are talking about a company image or logo, if you have one, in order for your brand to stand out and to be recognizable and giving it consistency.
Instagram is the place you want to stand out for who you are. Social media profiles are easy to be found by employers or potential employers, followers that might become potential customers.
Take a look at some of these Instagram bio photo profile Ideas:
So, forget about those pictures you took that "one time you will never forget", keep those on your room wall with some sparkling lights!
Don't forget you can easily update your profile photo as many times as you like.
That means if you're working with a charity, an event planning company or if you're just launching something new, go ahead and switch it up!
Optimized Name in Your Instagram Bio
First of all, the Name section needs to be optimized. This portion within your Instagram bio is searchable!
If you just insert your name, you will not catch the attention of thousands of people, especially if your business is small and you need to reach out.
By just putting your keywords in this section, if someone is searching for that keyword, there is an excellent chance you are going to show up in search.
For example, if you put in your keyword such as fitness coach, software company or whatever it is your audience might be searching for in the search bar within the Instagram, this will surely increase the chances to find your Instagram profile in that search term as shown below.
One-line Niche Statement in Your Instagram Bio
Our Niche Statement, within our Instagram bio, is very important. We only have 150 characters to concentrate on in order to catch people's attention and "reel" them in.
This is why, with a short description, you should communicate exactly who you are, what it is that you offer, how you can help and even more important the results you want to provide.
Focus on your target and show how to go from point A to point B.
Usually, a one-line statement, just like in the example below, would be an idea to nail your niche statement in your Instagram bio!
As we filled in our one-line statement, how can we use the extra space we have in our Instagram Bio? Let's add more intentional details.
Instead of having an Instagram Bio, having that one-liner only, you can add a fun fact about yourself or an authority builder!
Let me give you some Instagram bio Idea examples!
If you have a YouTube channel, why not showing it? It will be a fun way of giving you authority within the social media space and letting people discover more about you!
Check out here below:
Or, if you're a founder of any company, insert that instead just like in this other Instagram bio Idea:
Highlighting your skills by adding your work, videos or content, is the best way to build your authority in this space!
There are many examples of people choosing to use that extra space to draw attention to engaging captions.
By writing a simple "watch my stories…" or direct people to read your captions in order to catch their attention, is far the best way to let them discover what you do and how you do it.
Content Pillars in your Instagram Bio
A fourth point you might want to add in your Instagram bio are content pillars.
Content pillars are topics you cover in order for that someone, who lands on your Instagram account, knows exactly what content to expect.
Let's take a look at an example of a good Instagram bio Idea, including 3 content pillars and check what we went through so far:
And there it is… Your Instagram bio is already popping up!
Call to action for your link in your Instagram bio
Our fifth point will be the call to action, also known as CTA's. We will talk later on more about linking, but basically, if you are putting a link in your Instagram Bio, you will need to have a call to action with it as well!
A huge mistake a lot of people are making is putting a simple link without telling people what that link is about, and many people are cautious of clicking that link since it's not that clear where it will take them.
A call to action pointing downwards to your link, will not only assure your audience that link isn't "scammy" but you're simply giving context to that link and letting people feel more confident by clicking it in the first place and knowing what to expect from it.
Take a look at some of these Instagram bio Ideas below and see how they've used their CTA!
Your link in your Instagram bio can direct to free resources or videos or anything you are wanting to share, as long as it has to do in what you are offering.
Of course, if you have free tips on what you are doing, who doesn't like free information? Well, there you go! You've just caught your audience attention!
Another way to use your CTA is creating demand and desire with your niche statement. Let's say, for example, your niche statement line would be "I help by creating killer Instagram bio's for companies", your call to action could be "learn how", pointing down to your link which could direct to webinars, articles and so on.
Here's a few CTA ideas you can use in your Instagram bio:
To direct them to your website: "Find out more on my website 👇"(add your link below)
Send them to your YouTube channel: "Watch my video to find out how" 📽(add your YouTube link)
Boost your following elsewhere: "Exclusive discount codes available on Snapchat [daily/weekly]"
Ask them to tag you: "Tag us in your posts using #thehashtagyoupick
Ask them to visit: "Visit our store at Somewhere Road, Some Town"
Ask them to listen to your podcast: "Hear our latest episode on iTunes & Spotify"
Ask them to review you: "Did we give great service? Rate us on Trustpilot"
Ask them to follow you: "Follow us on all social media @yoursocialmediahandle"
There are thousands of other examples, but the most important tip here is to always have a Call in Action within your Instagram bio, so that you are driving traffic to your external links.
That "Link" in your Instagram Bio
Our sixth point will be our links! Since our Instagram allows us to add only one link in our Bio, let's add it! If you have a landing page of your products, a lead magnet, a website, a YouTube Channel, anything to show what you do, be wise and share!
Remember, as we previously said, any chance in letting people know more about you and what you do, is the goal you have to set.
Do you have more than one link you'd like to share and don't know which one to use?
The one link allowed in your Instagram bio does limit you as a marketer from adding more than one link or adding individual posts links: but haven't you heard of tools to gather more links in your Instagram bio?
Let's discover more which tools we could use to link more content and pages, and how to do it!
Using a link in bio Instagram tools will help not only your traffic to land on more external links, but it will for sure solve that one link problem in your Instagram bio!
Personally, to create multiple pages within one link, I found two tools that were easy to use and very creative: "Campsite" and "Shorby".
Campsite gives you the possibility of having a free account, which will be limited, but if you pay a small monthly fee, you can do so much with it!
What I like about this tool is the I can add unlimited links and change the title or adding a brief introduction of what I want to show. You can also customize fonts and colors on the landing page, which I go crazy about!
On the other hand, Shorby, not only will let you add multiple links, but it will also send your followers to your website, blog, online store and social networks and you will be able to customize it, adding videos or animated avatars and icons.
Most importantly it gives you the chance to cross-link to other social profiles, improving engagement across channels.
There are many others you could check-out that I find also very helpful, such as Linktree, Tap Bio, Contact in Bio, Link in Profile and Milkshake App.
Take a look at some of these Instagram bio ideas:
However, the best tool for your brand will depend mainly on your use case and budget.
Emojis and fonts Ideas for Your Instagram Bio
Changing the font in your Instagram bio can make it fun and for sure it will stand out.
Although Instagram hasn't yet added this feature to the app, it's really easy to do by simply typing the text you want in your Instagram bio into LingoJam, Instagram Fonts or Cool Symbol and choose the right font which describes you best.
Once you've picked the right font, just copy the text and paste it into your Instagram bio and, in no time, you will see it displayed and the trick is done! See how cool it looks?
Something people ask often is how to use emojis in an Instagram bio to make a stronger impact with your messaging.
Emojis are cool to use but avoid exaggerating! You can simply choose the ones from your keyboard to make your bio more like the ones below.
There are many other tools which have more symbols for you to use, for example, "Cool Symbol" will allow you to copy and paste symbols straight into your Instagram bio.
Take a look and check out how Sue Zommerman used her FUN symbols in her Instagram bio:
With so many different symbols and emoji combinations possible, it's easy to find a great mix to represent yourself or your business.
Instagram Bio Ideas You Can Copy Now
Below, we've grabbed some top examples for different types of Instagram bios you can use right now to step up your marketing game.
Instagram Bio Ideas for Startups
Funny Instagram Bio Ideas
Quote Instagram Bio Ideas
Personal Contact Instagram Bio Ideas
Remember to always follow the Instagram Community Guidelines and simply act within the law!
Now you don't have excuses for not finding Instagram Bio Ideas around!
Go back and check all the link tools, emojis, and fonts for your Instagram bio and use all the tips mentioned in this article. You're ready to give your Instagram bio a shake and get that first killer impression to stand out!